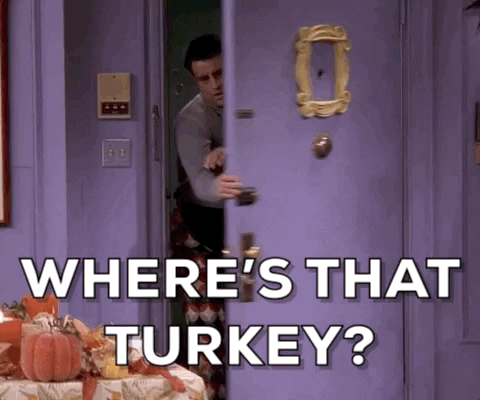 If you're like most people the holidays are not always a time of giving thanks and spreading cheer, but rather a time of anxiety, third degree burns and cuts. Experience FV Cty611 team has compiled the top 3 pre-order Thanksgiving dinners in Fountain Valley, saving you time and bringing you peace. Now all you have to worry about is your relatives.
Not only does Local Favorite Cambalache offer some awesome meat options, for every 5 meals sold they donate 1 meal to a local family in need. Cambalache's dinner comes with a dozen empanadas, soup or salad and more!
Choose from:
1/2 Lechon
Prime Rib
Classic Turkey
Family Dinners include:
A Dozen Empanadas
Mixta Green Salad
Sautéed Veggies
Dessert (Pumpkin Pie, Chaja Cake, or Tiramisu)
Mashed Potatoes or Roasted Potatoes
Bread
The Cambalache pre-order Thanksgiving dinner feeds 10-12 people and can be ordered over the phone (714) 375-3305 or by walking in their location – 8780 Warner Ave Suite 15, Fountain Valley, CA 92708.
2. Dickey's BBQ – get 20%!
BEST VALUE! Not only do you get a FREE pumpkin pie with your "Complete Feast" purchase, but if you download the EXPERIENCE FV App you can get 20% off your order! Their "Complete Dinner Feast" feeds 10 to 12 people and offers amazing options for choice of meat!
Choose from:
Spiral Cut Ham
Smoked Turkey
Cajun Fried Turkey
Prime Rib
Complete Feast Dinners include:
Cornbread Dressing
Gravy
Baked Potato Casserole
Green Beans with Bacon
12 Butter Rolls
To order and qualify for the Experience FV APP discount either call or walk into the Fountain Valley location – 18120 Brookhurst St Ste 2, Fountain Valley, CA 92708.
The discount is ONLY valid at the Fountain Valley, CA location and will not be honored at any other locations.
An oldie but a goodie! If you're looking for a more traditional classic Thanksgiving dinner Marie Callender's has you covered. Perfect for small get together or if you are entertaining a large group, Marie Callender's gives you a good variety of package options.
Package Options:
Holiday Feasts Include:
Chipotle Pineapple Glaze
Fresh Mashed Potatoes
Round Golden Cornbread
Apple-Sage Stuffing
Turkey Gravy
Honey Blend
Chef Veggies
Cranberry Sauce
Fire Roasted Yams
Marie Callender's Blend Coffee
Order your feast online and get a FREE apple pie with your order.
*Sponsored Content
Join our list
Subscribe to our mailing list and get interesting stuff and updates to your email inbox.